The sites of World Heritage in Greece attract global admiration, with a total of 18 sites having received the prestigious award until 2023. These include well-known tourist destinations such as the Acropolis in Athens, Olympia, Delphi or the historic center of Rhodes. But there are also lesser known treasures that are nonetheless fascinating.
As promised in previous post, here is a more detailed description of the sites designated as World Heritage Sites in Greece. Of the total 18 sites, 16 are of cultural value. The remaining two sites, Meteora and Mount Athos, have been designated for their cultural and environmental significance.
Immerse yourself in the country's rich history and fascinating nature by familiarizing yourself with some of these significant sites. Click on the links in the table below to explore the UNESCO pages for each World Heritage Site in Greece.
World Heritage in Greece, sites 1 – 6
| Namn | Bild | Plats | Årtal för utnämning | Beskrivning |
| --- | --- | --- | --- | --- |
| Acropolis, Athens | | Athens | 1987 | A well-known ancient site that includes the Parthenon Temple and other ancient buildings in the heart of Athens. |
| The archeological site of Delphi | | Delphi | 1987 | An ancient sanctuary and oracle dedicated to the god Apollo. Delphi was considered the world hub in ancient beliefs. |
| Apollon Epicurius temple at Bassae | | Messenia, southwest Peloponnese | 1986 | A well-preserved Doric temple dedicated to Apollo, known for its harmonious architecture and magnificent views of the valley. |
| Rhodos medieval town | | Rhodos | 1988 | An impressive medieval city with fortifications, palaces and narrow alleys. |
| Monastery complex of Meteora | | Thessally, central Greece | 1988 | A collection of Orthodox monasteries built on the spectacular, vertical rock formations that rise several hundred meters above the ground. |
| Mount Athos | | Chalkidiki-peninsula, northern Greece | 1988 | A mountainous region considered sacred, with an orthodox, strictly male, monastic republic, enjoying a high degree of autonomy since the 11th century AD. |
World Heritage in Greece, sites 7 – 12
| Namn | Bild | Plats | Årtal för utnämning | Beskrivning |
| --- | --- | --- | --- | --- |
| Paleo-Christian and Byzantine monuments in Thessaloniki | | Thessaloniki | 1988 | A collection of early Christian and Byzantine monuments, including churches and basilicas, which testify to the historical importance of the region. |
| Sanctuary of Asclepius, Epidaurus | | Epidaurus, North-eastern Peloponnese | 1988 | A well-preserved sanctuary, with the famous amphitheater and temples dedicated to Asclepius, the ancient Greek god of healing and medicine. |
| The Historic Centre (Chora) with the Monastery of Saint-John the Theologian and the Cave of the Apocalypse on Patmos | | Patmos, northern Dodecanese islands | 1999 | An important religious site, which includes the Monastery of St. John and the Cave of the Apocalypse, where the Apostle John is believed to have written the Book of Revelation. |
| Archeological site of Olympia | | Olympia, central Peloponnesos | 1989 | The site of the ancient Olympic Games with a monumental collection of Greek architecture and sculpture. |
| Island of Delos | | Delos, Cyclades | 1990 | An important island, revered in prehistoric mythology, with well-preserved archaeological remains and temples. |
| Monasteries of Daphni, Hosios Loukas och Nea Moni of Chios | | Located in Athens, in Fokida district – near Delphi, and on the island of Chios | 1990 | Three ancient monasteries with unique architecture and mosaic work representing the artistic skill of the Byzantine era. |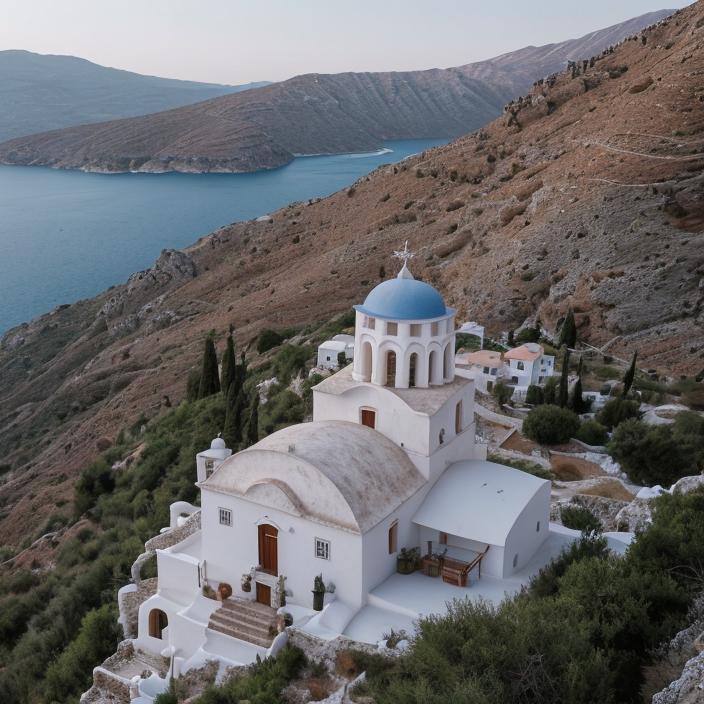 World Heritage in Greece, sites: 13 – 18
| Namn | Bild | Plats | Årtal för utnämning | Beskrivning |
| --- | --- | --- | --- | --- |
| Pythagoreion and Heraion on Samos | | Samos, Northern Aegean Islands | 1992 | Remains of an important ancient city of high cultural and religious importance, with an impressive sanctuary dedicated to the goddess Hera. |
| Archaeological site of Aigai (current Vergina) | | Vergina, Greek Macedonia | 1996 | The site of the ancient royal tombs in Macedonia, where impressive burial treasures and artifacts have been found. |
| Archeeological site of Mycenae and Tiryns | | Mycenae, Tiryns, Peloponnesos | 1999 | Two important cities from the Mycenaean period, showing the grandeur and architecture of the older ancient Greek civilization. |
| Old town of Corfu | | Corfu, Ionian islands | 2007 | A well-preserved Venetian city center that bears traces of several different historical cultures and varying architectural styles. |
| Archeological site of Philippi | | Philippi, north-eastern Greece | 2016 | An ancient city with impressive archaeological remains of great historical importance. The site of the Battle of Philippi . |
| Archeological site of Mystras | | Near Sparta, Peloponnese | 1989 | The city of Mystras developed around the fortress built in 1249 on the slopes of Mount Taygetos. The city flourished during the later Byzantine period and was conquered by both the Ottomans and the Venetians. |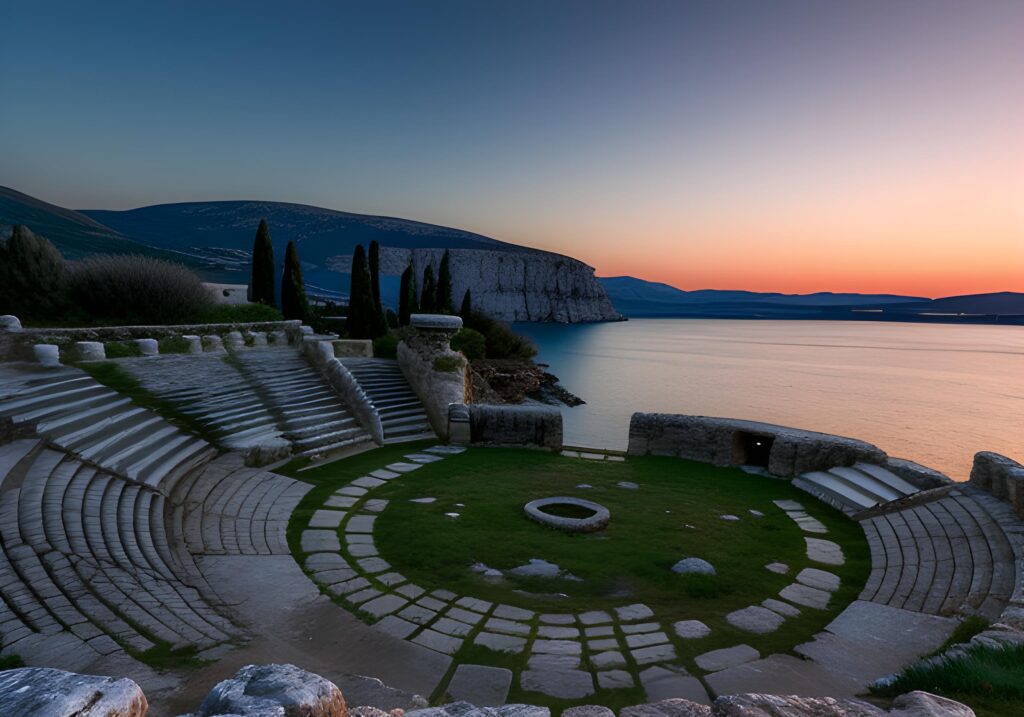 World Heritage: criteria and requirements
To be included on the UNESCO World Heritage List, a site must meet specific criteria. For cultural heritage, these include: representativity, integrity, authenticity and value. For natural heritage, the criteria include: representativity, integrity, biodiversity and protection status.
Representativity: The object must be a representative and distinctive example of some important cultural or natural process, event or other phenomenon.
Integrity: The object should be preserved in its entirety and not seriously fragmented or altered. Its important features and functions should be intact.
Authenticity: The object should retain its authenticity and reflect its true historical, cultural or natural characteristics, including material, form, design and setting.
Value: The object must have outstanding universal value and be of importance to humanity as a whole.
Biodiversity: The object should be of particular importance for the conservation of biodiversity and be home to unique species or have high ecosystem diversity.
Protection status: The site must benefit from adequate protection measures to ensure its long-term conservation. The site must also be protected by appropriate laws and management measures.
Sources: UNESCO, Wikipedia
Photo: Wikimedia Commons license,
Many of the illustrations for this post were created using the AI model Stable Diffusion